If you and your spouse meet the requirements to file for an uncontested divorce in Florida, you may be granted your dissolution of marriage without ever needing to enter a courtroom.
When you think of a couple going through a divorce, you may think of how it's portrayed in the media – shouting matches in front of a judge, knock-down-drag-out fighting, and other negative portrayals. However, dissolving a marriage doesn't have to be contentious. Many couples prefer to dissolve their marriage through an uncontested divorce.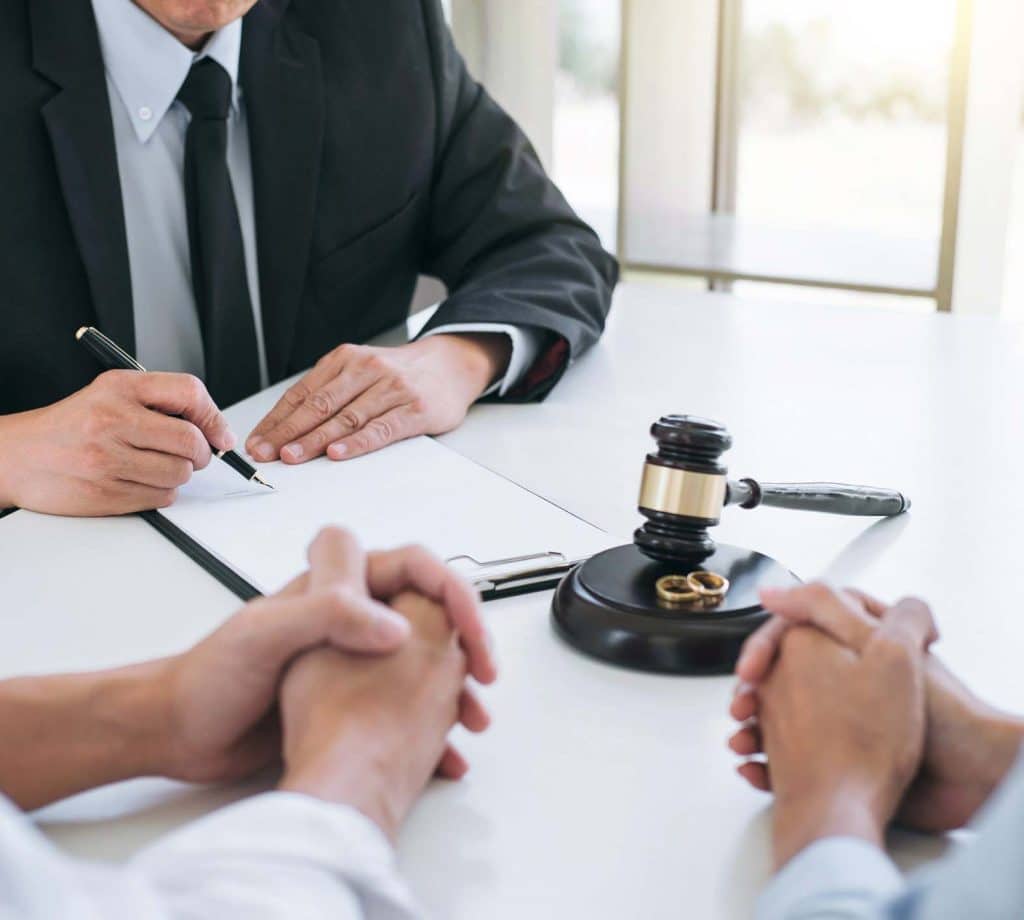 If you're considering divorce, you and your spouse may be granted your dissolution of marriage without ever needing to enter a courtroom.
Before considering the benefits of an uncontested divorce, it's essential to understand what it is and how it works.
What Is an Uncontested Divorce?
Simply put, an uncontested divorce means that both parties agree on all issues, such as child support, child custody, division of property, and spousal support. Nothing is left for a judge to decide, so the divorcing couple never needs to enter a courtroom.
Uncontested divorce works well for couples who are both ready to end the old chapter of their lives. If the couple can agree on every issue in the divorce, they can proceed with an uncontested divorce by constructing a settlement. It requires a lot of paperwork, but once both parties agree, the judge will sign off on their terms.
To qualify for an uncontested divorce, 3 main issues must be resolved first. These are:
Equitable distribution
Alimony
Parenting or time-sharing
These issues may be resolved between the spouses directly, or the parties may reach a settlement agreement after attending mediation. It is highly recommended that a qualified divorce lawyer at mediation represent each spouse to ensure they understand their rights and what they agree to at mediation.
Benefits of an Uncontested Divorce
There are several ways in which an uncontested divorce can be beneficial. First, an uncontested divorce process leaves complete control of the situation in the hands of the divorcing couple. If they do not agree with the mediator's suggestions, or one spouse is not yet content with the resolution, the couple can continue negotiating until both parties are satisfied.
The other benefits of an uncontested divorce include the following:
The divorce process is much quicker
Less expensive than a contested divorce
The spouses maintain control, not a judge
Less contentious and stressful for the children
The process is much more private and confidential
As with any Florida divorce, there is a 20-day waiting period after filing for an uncontested divorce before the judge can enter a Final Judgment dissolving your marriage.
Florida Uncontested Divorce Attorney
Ending a marriage is never an easy process. But the process is a little easier when a couple has the right circumstances for an uncontested divorce. Hiring a Florida uncontested divorce attorney can help you and your spouse ensure that you cover all your bases and that there are no delays in finalizing your case.
Contact Pinellas Family Lawyer to request a free consultation. We help families navigate uncontested divorce in Florida.
FREE FAMILY LAW CONSULTATION
Whether you are contemplating divorce, have already been served with dissolution paperwork, or need help settling paternity or child custody disputes, call us today.
Free Consultation