Florida Alimony Lawyer
How is Alimony Calculated in Florida?
Alimony in Florida may be awarded to one spouse when getting divorced. While there used to be no set formula under Florida law for how alimony must be calculated, the passing of SB 1416 created some more specific guidelines to be used in determining the length and amount of alimony that can be awarded. The following information was written prior to SB 1416 being signed into law. A summary of the new Florida alimony laws can be found here.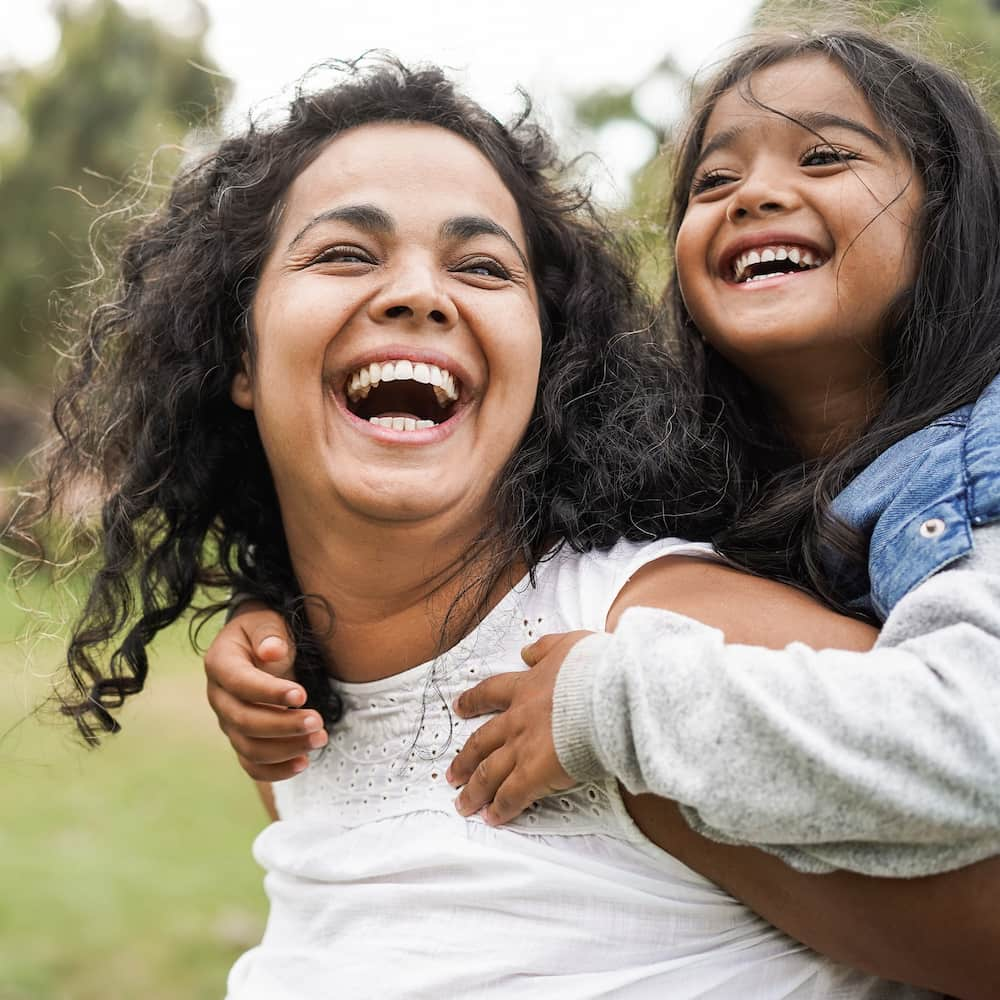 Jeremy Baczkiewicz
2022-10-26
Roland and Kathryn are top notch lawyers in their field. Would highly recommend to anyone.
I've had the opportunity to work with this firm on several occasions, and I can say without reservation that they are a quality family law firm. The attorneys are knowledgeable, aggressive, and accessible to their clients.
Roland and Kathrine we're both amazing I had no clue what I was doing with everything but they took the time to explain and help along this journey to be able to spend my time with my daughter thank you guys so much for everything
Johnathan Davis
2022-10-07
I'm still currently working with Kathryn Collier and from the very start she has gone above and beyond for my paternity case. Easy to talk to and very informative. I can garuntee from experience you will feel confident handling any issues with her by your side. If your like me and have never had to go to court for anything and are skeptical about anything you can definitely feel comfortable with Kathryn she has no problem breaking everything down and makes the process so easy. The only thing i regret is not getting in contact with her sooner. Iv also spoke to Mr.Boyd as well and he is just as informative and helpful as well. They are willing to help in any way they can and you can not go wrong with either one of them. Absolute relief letting them handle all the court matters. You can't go wrong choosing them to represent you!!!
I'm amazed at Kathryn & Roland's insight in handling complex legal issues and grateful for their aggressive approach as well as always responding back yo me in a timely manner. I've worked with 2 family law firms before this one, they are by far the most ethical, honest and knowledgeable attorney's I've worked with to-date. They are professional, and very client service-focused. Their entire staff is amazing. If you're going through any family law issue, this is the firm to call. I would give them 10 stars if I could.  Beyond being highly skilled and extremely knowledgable lawyer's Kathryn and Roland exhibit rare vesting in their clients that put you at ease about knowing that your case will be handled fully, professionally, and right the first time.
Very professional and upfront with fees. I highly recommend as they handled my case from beginning to end and kept me updated on everything they were doing and the costs involved. If I ever need legal representation again I know where I will be calling.
Attorney Boyd is very talented & truly exceeded my expectations! I am very grateful for his expertise & service! I highly recommend him to anyone going through divorce!
When getting divorced, the award and calculation of alimony in Florida may be determined by a judge after considering the following factors listed in Florida Statute 61.08:
The standard of living established during the marriage.
The duration of the marriage.
The age and the physical and emotional condition of each party.
The financial resources of each party, including the non-marital and the marital assets and liabilities distributed to each.
The earning capacities, educational levels, vocational skills, and employability of the parties and, when applicable, the time necessary for either party to acquire sufficient education or training to enable such party to find appropriate employment.
The contribution of each party to the marriage, including, but not limited to, services rendered in homemaking, child care, education, and career building of the other party.
The responsibilities each party will have with regard to any minor children they have in common.
The tax treatment and consequences to both parties of any alimony award, including the designation of all or a portion of the payment as a nontaxable, nondeductible payment.
All sources of income available to either party, including income available to either party through investments of any asset held by that party.
Any other factor necessary to do equity and justice between the parties.
As you can see from the last factor, the judge can essentially look at anything they deem necessary to reach a fair and equitable decision when awarding alimony in Florida divorces.
So, how is alimony decided in a Florida divorce?
The court typically orders one of four types of alimony in Florida:
Permanent alimony (alimony that terminates upon death of either party)
Rehabilitative alimony (alimony intended to help one spouse get the proper training or skills to support themselves without the need for alimony)
Durational alimony (alimony awarded for a set period of time)
Bridge-the-gap alimony (short-term alimony of no more than 2 years intended to help one spouse transition from married to single)
While there is no set calculation for alimony in Florida, one method often used to calculate alimony in Florida is the needs-based method. This method calculates alimony based on the needs of the spouse receiving alimony and the ability of the other spouse to pay the alimony. The court will consider the spouses' income, expenses, and other factors to determine how much alimony is needed to maintain a similar standard of living as was enjoyed during the marriage.
The needs-based method is often used when calculating alimony in Florida because it is considered to be one of the fairest ways to calculate alimony. The needs-based method takes into account the financial situation of both spouses and helps ensure that the spouse receiving alimony in Florida is able to maintain a similar standard of living after divorce as they were used to during the marriage.
Another way to calculate alimony proposed by the American Academy of Matrimonial Lawyers was:
"The amount is [to] be calculated by taking 30 percent of the payor's gross income minus 20 percent of the payee's gross income. The additional limitation is that the alimony amount, so calculated, when added to the gross income of the payee, shall not result in the recipient receiving in excess of 40 percent of the combined gross income of the parties."
While these may be helpful guideline for calculating alimony in Florida, they are not rigidly followed by judges and may be deviated from depending on each husband's or wife's situation. Additionally, whether alimony in Florida will be awarded at all is largely dependent on the length of the marriage. Florida law differentiates between a short-term marriage (less than 7 years), a moderate-term marriage (more than 7, but less than 17 years), and long-term marriage (longer than 17 years). The calculation of the length of the marriage begins with the date of marriage and ends the day the divorce is filed. Alimony in Florida is typically not awarded in short-term marriages unless there are extraordinary circumstances. Alimony in Florida may be awarded in moderate-term marriages, but alimony in Florida is easiest to establish in a long-term marriage (over 17 years).
Here are several things you can do to try to keep from paying alimony in Florida:
Get a pre-nuptial or post-nuptial agreement. A pre-nuptial agreement is a contract that you and your spouse sign before you get married. In a pre-nuptial agreement, spouses can agree to waive their right to alimony. A post-nuptial agreement can still be signed during the marriage, however you should seek a qualified family law attorney to help ensure your agreement is prepared properly so as to avoid getting it thrown out when the time comes to enforce the agreement.
Try to negotiate zero alimony or a lower alimony amount. If no pre-nuptial agreement exists you may try to negotiate paying a lump sum in exchange for not paying continuing alimony. You may argue that you are not able to afford to pay alimony, or that the amount of alimony is not necessary for your spouse to maintain a similar standard of living.
Try to get alimony terminated. You may also try to get alimony in Florida terminated if your spouse's financial situation has changed since the divorce. For example, if your spouse starts earning more money or gets remarried, you may ask the court to reduce or terminate your alimony obligation.
Move to a state with no permanent alimony. Some states do not allow for permanent alimony. If you are willing to move to one of these states, you may be able to avoid paying permanent alimony. Residency requirements may still apply; for instance, in Florida, one of the parties must have been a resident of the State of Florida for @ least 6 months prior to filing for divorce in Florida.
It is important to note that there is no guarantee that you will be able to avoid paying alimony in Florida. If you are not able to reach an agreement with your spouse, the court will decide how much alimony you will pay. A licensed Florida divorce attorney can help better advise you of your options regarding alimony in your divorce.
If you are considering filing for divorce, call a Pinellas Family Lawyer divorce attorney at 727-538-7741 to discuss your divorce and best understand your rights regarding alimony and division of assets.
FREE FAMILY LAW CONSULTATION
Whether you are contemplating divorce, have already been served with dissolution paperwork, or need help settling paternity or child custody disputes, call us today.
Free Consultation
Pinellas Family Lawyer, PLLC, handling divorce and child custody lawsuits in Oldsmar, FL, Palm Harbor, FL, Tarpon Spring, FL, Tampa, FL, Westchase, FL, New Port Richey, FL, St. Pete, FL, Pinellas Park, FL, Dunedin, FL, Safety Harbor, FL, Clearwater, FL, Clearwater Beach, FL, Largo, FL, Belleair, FL, Madeira Beach, FL, and throughout Pinellas County, Hillsborough County, and Pasco County.