Divorce, Paternity, Family Law, Civil Litigation
Call 727-538-7741 for a Confidential Consultation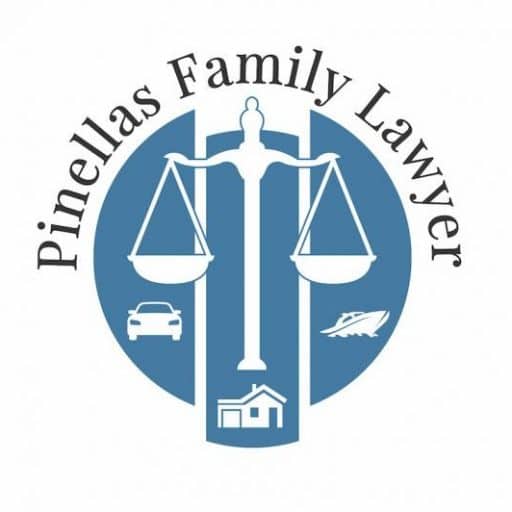 Handling contested divorce in the St. Pete, Clearwater, and Tampa area. Providing uncontested divorce assistance throughout the State of Florida. Divorce can be a difficult process to navigate. A divorce attorney can assist you with filing necessary divorce paperwork, dividing assets, determining alimony, and preparing a well drafted parenting plan or marital settlement agreement. Let a divorce lawyer handle the legal aspects of divorce so you can have peace of mind and focus on your new life.
Divorce is a stressful time in a parent's life. A divorce lawyer can help alleviate some of that stress and put your mind at ease. Pinellas Family Lawyer helps couples seeking divorce to resolve their differences in and out of court. While some attorneys focus on "divorce for fathers" or "divorce for women", Pinellas Family Lawyer focusses on the children (even fur babies), helping, mothers, fathers, and pet owners get the custody rights they deserve. A well drafted parenting plan can help prevent costly litigation later down the road.
Even if you do not have children, when significant assets are involved you should seek a divorce lawyer that can help you achieve your goals when it comes to dividing assets and negotiating alimony when appropriate. Couples who have marital assets and a marital home will have to determine which spouse will keep each asset and who will stay in the marital home or whether partitioning the home will be necessary. When the husband or wife owns a business it may be necessary to have the business independently evaluated to determine the businesses value and how the asset should be handled when looking at the big picture of asset division.
Helping to resolve time-sharing, education, and other matters concerning children of divorced parents. The best interest of the child is the most important thing to consider when making decisions regarding schooling, religion, time-sharing, and all other matters pertaining to the child's daily life.
Some attorneys market themselves as "divorce for men" or "men's only divorce" but Pinellas Family Lawyer represents mothers and fathers alike with a focus on the best interest of the child.  There has been a long trend of mothers getting a more favorable ruling in family law court compared to men.  However, Florida law has abolished any preference towards one parent or the other based on sex/gender.  While there is no longer a presumed preference towards the mother being the primary care giver, there are still a lot of "traditional" households where the mother does provide most of the day to day care of the child.  The court considers many factors when deciding on an appropriate parenting plan, but whichever parent has a closer relationship with the child is going to start out on better footing with all other things being equal.
Just because you are a father that works full time while the mother stays at home with the kids, you should not automatically assume the mother will have a more favorable time-sharing schedule with the children. The key is to be interested in your child's life and be able to show the court that you have the capacity and disposition to provide proper care for your child. A family law attorney will help you understand how best to reach a resolution that allows you a fair time-sharing schedule with your son or daughter after divorce.
Married couples are not the only people who separate after having kids together. When an unmarried couple separates, many times the mother has sole legal custody of the child. In order to be entitled to time-sharing with the child after separation, the father may have to file a petition for paternity in order to be adjudicated the "legal father" of the child. Many times both parents agree that the father is the biological father of the child, but may differ on how time should be split between the separated parents. A paternity lawyer can assist mothers or fathers in getting a fair time-sharing schedule and establishing child-support.
If a father is unsure if the child is his biological child, a paternity lawyer can assist in getting a court ordered paternity test. Once paternity is established, a paternity lawyer will help establish a custody arrangement and child-support that works for you and your ex.
Back Child Support and Alimony Recovery
Assisting clients in recovering back child support and unpaid alimony. Finances can be tough after a divorce. If your ex-husband or ex-wife has failed to pay alimony or child support, don't be afraid to stand up for what you are owed. Sometimes it may be necessary to garnish the nonpaying ex's pay or attach a judgment to available assets. Even if you or your ex are already paying child support, a modification of child-support may be necessary when one parent has a substantial change in income. A child support lawyer will help you in presenting your financial situation to the court to help reach a fair award of child support based upon statutory guidelines.
Pinellas Family Lawyer helps families with the probate process in Florida after the death of a loved one. After a loved one passes away, Pinellas Family Lawyer can provide the skilled and compassionate probate representation you need and deserve. A probate attorney will assist you with probate litigation, estate administration, notifying beneficiaries, distributing estate assets, and coordination of estate taxes or debtor payments.
Other Practice Areas
Pinellas Family Lawyer, PLLC also handles invasion of privacy matters, consumer protection issues, and general civil litigation on behalf of you or your business.
Pinellas Family Lawyer will represent you in defending your business against a civil lawsuit. If your business is incorporated, you may not represent your business through non-lawyer employees, officers, or shareholders. See Richter v. Higdon Homes, Inc., 544 So.2d 300 (Fla. 1st DCA 1989); Nicholson Supply Co. vs. First Federal Savings & Loan Assoc. of Hardee County, 184 So. 2d 438 (Fla. 2d DCA 1966). Pinellas Family Lawyer can represent your business in any and all court proceedings during the course of litigation whether you are suing or being sued.
If someone is using your image or likeness for commercial gain without your permission, Attorney Boyd can help. In Florida it is against the law for anyone to "publish, print, display or otherwise publicly use for purposes of trade or for any commercial or advertising purpose the name, portrait, photograph, or other likeness of any natural person without the express written or oral consent . . ." Florida Statute 540.08 (2018).
Pinellas Family Lawyer also helps fight companies that illegally harm consumers. In certain instances, you may be able to recover damages stemming from the unfair and deceptive trade practices of a business. If you feel a company has taken advantage of you in an unfair or deceptive manner, call Pinellas Family Lawyer today to understand how to best protect your rights.
Call for a confidential consultation to see how Pinellas Family Lawyer can help you with your legal problems.